Indonasia (March)
We were kind of shocked when we arrived in Medan, which is the big city in Smatora Island after being in all the developped and confatable surroundings of Malysia and Singapore. We forgot about we were back packers!! hahaha
Then, we came to Bukit Lawang where we can go on the jungle trekking to see oran-utans!!
Can't believe that we met John again here!!! We were really happy to see him again.
We went for 2-day trekking with other 4 people, which is a kind of big group. But it was really fun to go with them.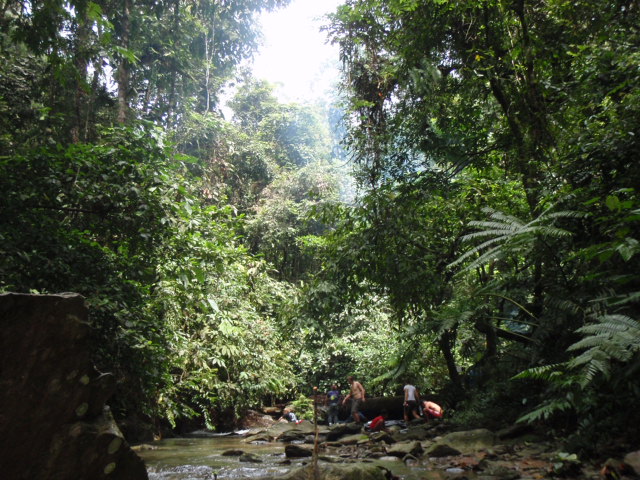 Funky Monkey. He doesn't scared of people, then he was just sitting so close to us. Look at his funky hair!! Sooooo cool, he?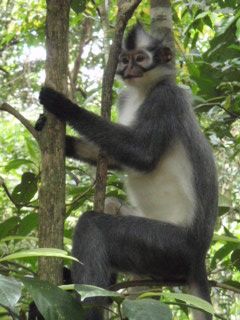 Some monkeys are so used to people, then tons of monkeys came around us waiting for us to feed them. We didn't though.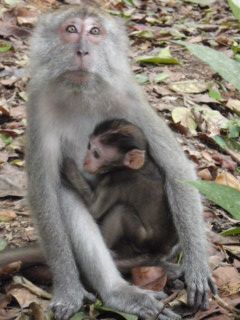 It's really exciting when we see oran-utans and they are coming so closer to you. They pretty much come close to you and some of them are used to people at the feeding center for helping to raise children. we could almost touch them.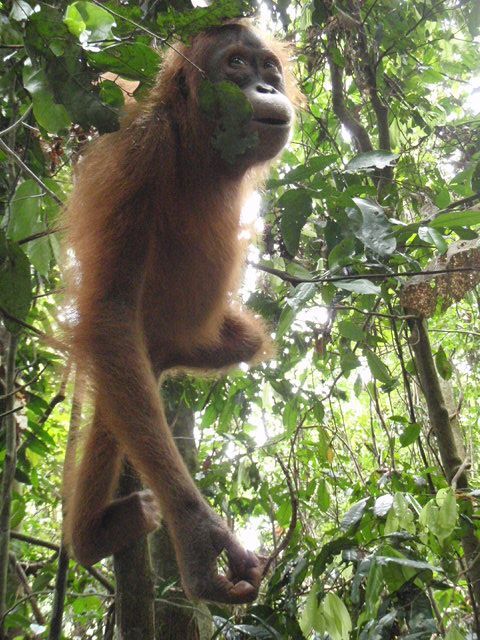 But male oran-utans are wild and we were really lucky to see one. He came close to us, but we had to be careful when he got down on the ground. He looks like a granpa.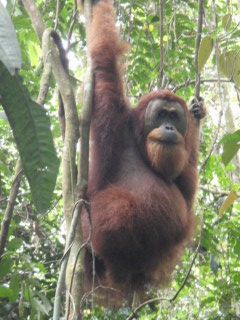 We went for swimming afterwards. It's always nice to shower after swetting!!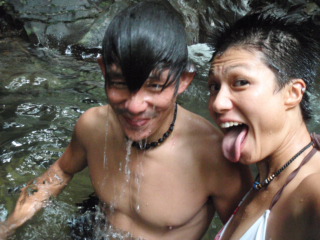 Motoki caought something.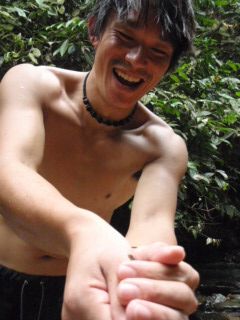 That was a tiny frog!!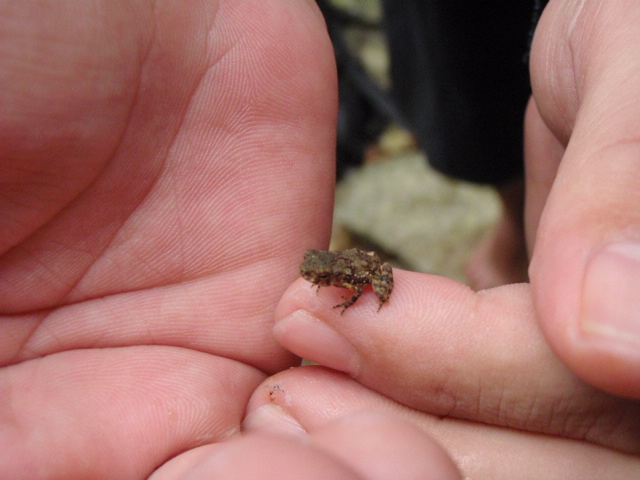 The guides were really good entertainers. They did some magics and we all played cards and when we lost we all got black charcole on our faces.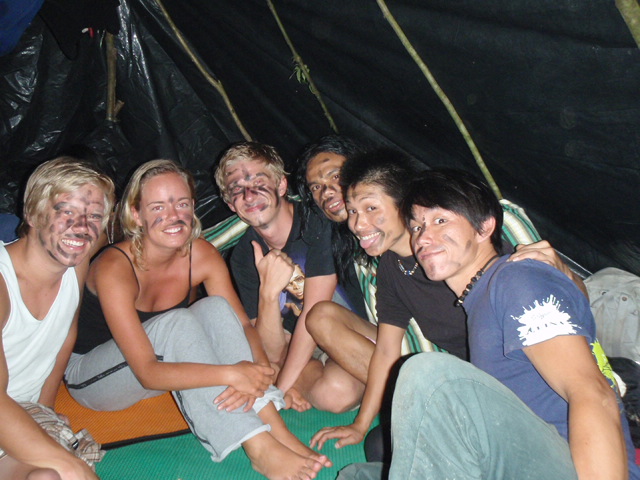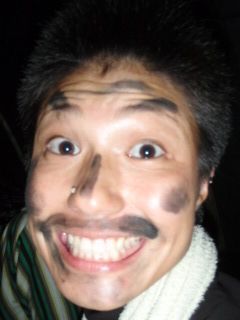 S
M
T
W
T
F
S
1
2
3
4
5
6
7
8
9
10
11
12
13
14
15
16
17
18
19
20
21
22
23
24
25
26
27
28